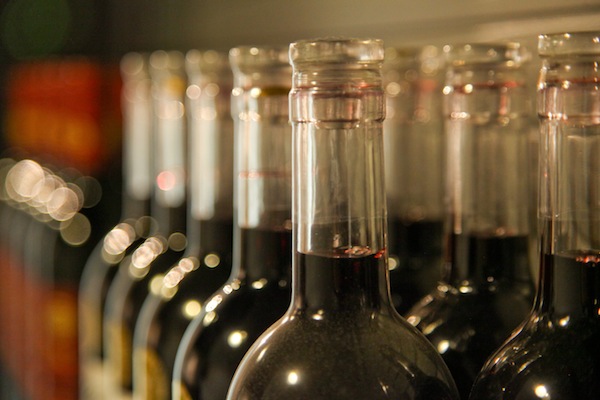 Saturday March 8th, 2014 Menu of Modern Art 3-Starry Night, Edmonton Culinary Stars come out to shine. Edmonton's top Chef's assembled to create an amazing array of culinary stations.
Chef reception with optional wine pairings and cash bar provided by Crestwood Fine Wines & Spirits.
10242 106 St NW
Tickets: Advance$25 After March 1st $40

Map and Directions | Purchase Tickets 
Description:
Chef Nathan Saurette
braised pork shoulder, baked beans, cabbage on fried  tostada
Chef Richard Toll
sous vide lamb kofta wrapped in leeks, deconstructed tzaziki and hummus
Chef John Lizotte
whisky braised beef brisket, buffalo sausage with hempseed hash, hot mustard sauce
Chef Andrew Hess
beet-cured salmon, parsnip bavarois, grapefruit gelee and Thai basil
Chef Stefan Cherwoniak
 pan seared scallop on creamed leek, spiced red cabbage, black tobiko caviar
Chef Luisa Magnan Rizzi
coal lake honey cake, lemon curd and anurakti tea gelee
Featured Chef's
Chef Andrew Hess: ad lib catering
Chef Andrew Hess has worked at fine establishments such as Zinc, Burrowing Owl Winery, Fairmont Hot Springs, as well as the ultra modern Wildflower Grill. Chef Andrew is also a member of Staff Meal, a collective of 5 Edmonton-based chefs seeking to showcase their individual skills and talents in creative and unique settings. Chef Andrew is extremely creative and his food is always inspiring.
Chef Nathan Saurette: Three Boars
Chef Nathan Saurette has worked as a chef at such places as Jacks Grill, Niche, Cafe Select, as well as Culina, Not to mention Chef Nathan was the mastermind behind the legendary cuisine at the Common.With many years of culinary experience under his belt, Chef Nathan is currently situated at the latest trendy place to be, the Three Boars.
Chef Stefan Cherwoniak: Quickfire Cookery
Chef Stefan Cherwoniak is the Chef & Owner of QuickfireCookery.ca – Edmontons Boutique Caterer. With his 13 years in the hospitality industry Chef Stefan Cherwoniak has been involved in every facet the industry has to offer. His passion has been for designing innovative recipes combined with underpinnings of strong, traditional flavors. People have fallen in love with his back-to-basics cooking style and gourmet flare. Traveling around the world, Stefan has immersed himself in the culture of food. He was able to refine his palate and culinary techniques while sampling the local cuisine and wines.His impeccable palate and knack for food & wine pairings enable him to create a natural flow to the courses. The combination of simplicity and sophistication in his meals leaves a diner well satisfied and asking when he is available next.
Chef Luisa Magnan: NAIT
Chef Luisa Magnan has worked at various food establishments such as Boulevard Restaurant, being part of the management team at Cinnzeo Bakery and being hugely connected to her Italian heritage.Along with family,she is involved with a pasta and sauce line that she sells at various outdoor farmer's markets throughout the year.Chef Luisa is also a member of The Bread Bakers Guild of America, attending conferences in the past.Chef Luisa has been a full time Culinary Arts instructor at NAIT since 2010. 
Chef John Lizotte: EEC
Chef John Lizotte, has a deep passion for using culinary arts as a means to giving back to the community. His philanthropy in the past has included giving back to Hope Mission, The Edmonton Food Bank, Heart and Strike Foundation,Youth Emergency Shelter and ADF. His resume includes working as a personal Chef for numerous Edmonton families, Executive Chef at the Royal Glenora club, Continuing Education instructor at NAIT and was honoured with the 2009 member of the year award in his role of Vice President of the CCFCC. Prior to that Chef john worked for Trail Appliances as the culinary director, catering countless corporate and private events and delivering promotions for live television, radio, trade shows and cooking classes.
Chef Richard Toll:AsnaCooks
Early in his career, Chef Toll studied abroad where he obtained his Sommelier Certificate and began his training in fine dinning in both restaurant and banquet services. In 2002, he returned to Canada and located to Iqaluit where he expanded is culinary experience. It is at Eco café in Pigeon Lake where he discovered the importance of supporting local producers. With local on his forefront, he has worked at Edmonton's Zinc and later at The Bothy's as the head chef where he specialized in the Sous Vide cooking method and pairing food with whiskey. Since then, he has launched his company, offering catering, cooking classes and personal chef services.
Date: Saturday, March 8th,2014 at 7 pm
Location: Latitude 53 gallery.
Tickets: Advance$25 After March 1st $40